2017 Lexus Rx 350 – Comfort, Smooth Ride And Safety
2017 Lexus Rx 350 Overview
If you are on the lookout for a car which combines comfort, smooth ride and safety then you have many reasons to have a second look at 2017 Lexus RX 350. It is also reasonably priced and will not make a big hole in your pocket. It certainly is an appealing midsized SUV. The interiors are quite spacious and it also comes with a decent set of standard features.
It offers both style and luxury. Though many may not believe that it is the most powerful in its class, those who drive this vehicle will certainly have reasons to be happy with its overall performance. This is borne out by the various reviews and rankings.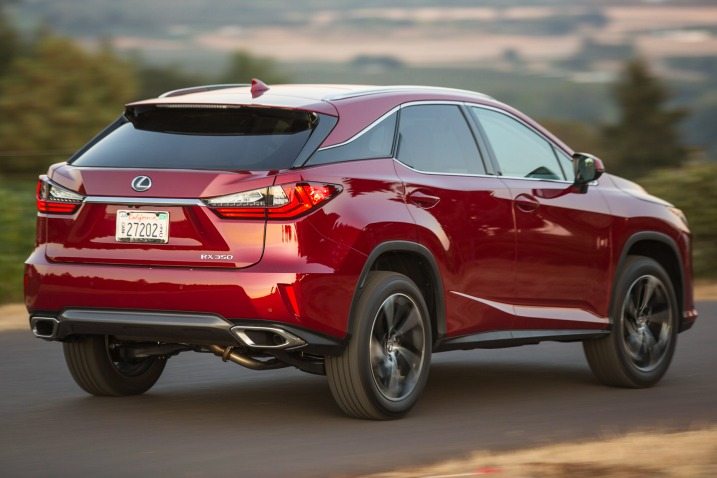 It Laps Us Distances Quite Easily
It does not face any problem when it comes to cruising at decent speeds on highways. However, drivers who are looking for that raw power might not find it exactly to their liking. Especially when one compares it with the like of Audi Q7 it does fall behind as far as powerful engine is concerned. However, those who are looking for a comfortable drive will have reasons to choose this vehicle over others.
A Look At The Interiors of 2017 Lexus Rx 350
The stylish interiors which are made from high quality materials are certainly worth mention. The supportive seats are comfortable and they are also plush. The infotainment system are good but again when compared to other competitor models, they have some catching up to do. The 12 inch screen is located in the right place and is easily readable. The base system is however quite good and there are easily usable buttons and large knobs. In fine as far as interiors it has been designed for people and not exactly for the stuff which they would like to carry.
It has enough room for two child seats apart from adults. It also comes with two sets of latch anchors and is easy to use. The cargo areas are the smallest as far as these class of cars are concerned. It comes only with 18.4 cubic feet of luggage space and when the rear seats are folded you get 56.3 cubic feet of space.
2017 Lexus Rx 350 Engine And Power
It comes with a 295 horsepower 3.5 liter V6 engine. It accelerates quite smoothly and you can be sure that it will not let you down on the road. It also comes with eight speed automatic transmission and its shifts from one speed to another quite effortlessly. However, when it comes to other additional features offered by other models and makes, the 2017 Lexus RX 350 is certainly found wanting.
If offers above average fuel economy and can easily offer 20 mpg gallon in city roads and 27 mpg on highways when you use front wheel drive. However, when you use all wheel drive option the fuel economy drops just a wee bit t 19 and 26 mpg respectively as far as city limits and highway drives are concerned.
Conclusion
On the whole there is no denying the fact that 2017 Lexus Rx 350 is a quality vehicle which offers quality services in terms of comfort, speed, power, and pickup and also has decent safety and security features.